This may be the coolest menorah ever: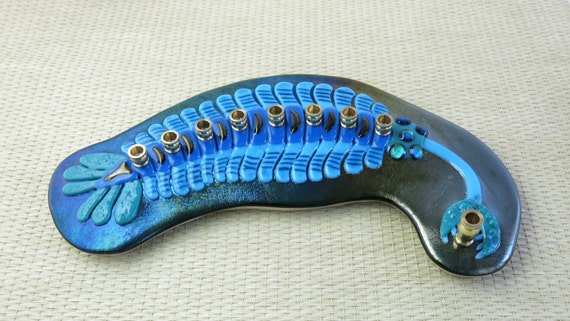 .
(I didn't buy it, because I'm not really a biology person – more into physics. Now if someone made a nebula menorah this cool…. But I did buy a few other things from this shop, because general coolness + wine bottles.)
Mirrored from Dichroic Reflections.